Surprising Benefits of Home Remodeling in Alexandria, VA
Did you know that home remodeling services can help you become a successful YouTube star?
YouTube is the new television. The social network giant holds a huge number of videos from all over the world, capturing viewers' interests with its undeniably refreshing format and popularity.
Here is how your home can help you reach YouTube stardom if you live in Alexandria, Virginia.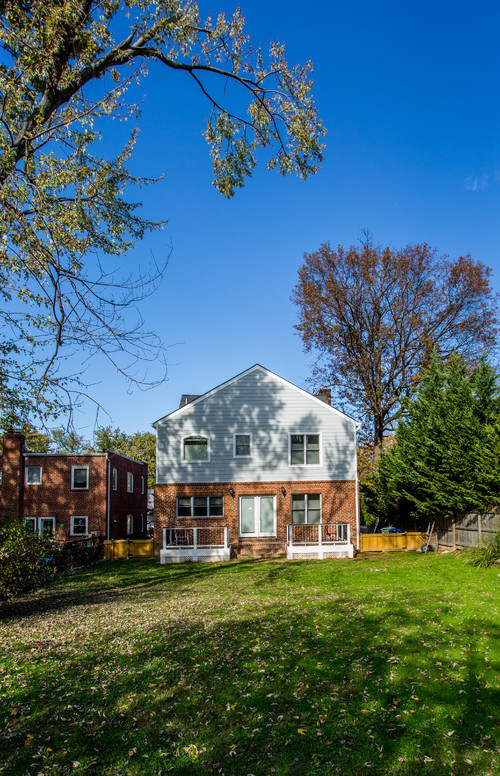 Establish originality and creativity will soon follow.
If you are into the whole healthy lifestyle and fitness concept, challenge yourself to think of things that people would find interesting. Something new! Instead of doing tiresome exercises that can intimidate viewers, initiate a calmer approach. Don't pressure your audience to be vegan. Don't include weight lifting equipment in your videos.
Find a relaxing and spacious place in your home. If you can't find any, check out Michael Nash Design, Build & Homes' gallery for their additions remodeling projects. The team knows how to deal with light and space. You can reach out to them any time and they will give your home its much needed expansion.
Professionality lies on what's in the background.
If you want to do cooking vlogs, you have to make sure your kitchen is worth sharing to the public. Your viewers might not take you seriously if they see stained tiles, dripping faucets, and misaligned cabinet doors in your kitchen. Keep in mind that everybody has expectations. And more often than not, those expectations fall a bit higher than normal. When people search for a cooking vlog in social media, they are secretly hoping for a set-up like Martha Stewart's.
Think about it. If you're really serious about making it big in YouTube, you don't have to rent a space or build your own studio. Just invest in a great kitchen remodeling.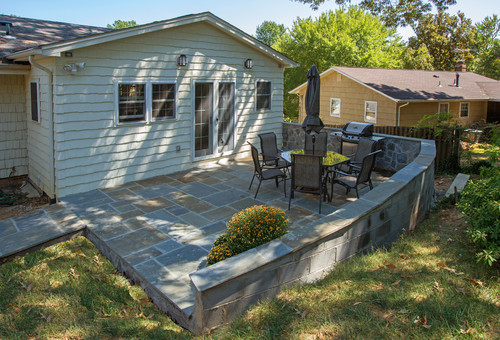 Whenever in doubt, take the camera outside.
The sun's rays in the best lighting. It's natural, it's vibrant, it's everywhere, and it's free. During moments when nothing seems to be working out for you, look for a different setting.
Take your camera outside. Some YouTube stars use swimming pools as their background in the Summer, while some strategically puts their frame where the first signs of Autumn are evident.
Alexandria VA – Kitchen – Bathroom – Basement – Home Additions Remodeling
This options works best if you have an outdoor veranda or a garden patio. If you don't have any, but you're somehow planning on getting one to add value to your home, get home additions. Michael Nash's remodeling designs are all well-accepted and acknowledged by national and regional home building associations. Reach out to them for help. The team will give you your very own outdoor haven in no time.
And when all else fails, embrace being a woman.
One of the most popular channels on YouTube involve beauty and fashion. Women love those kinds of things. Beauty gurus never fail to offer something nice and interesting in a relatable scenario, such as what's in their showers, their night routines, shower products they regret buying, how they pamper themselves on tough days, proper way to store make-up in the bathroom, and the likes. Videos like these makes you jump right into a bathroom remodeling right away and join the bandwagon. Who knows, maybe you can do it better than they can.
Another idea is to break stereotypes by doing something that is usually done by men. Gaming is one. Although there are many female gamers out there, not all of them want to be on YouTube.
If you are a pretty good gamer, don't hold yourself back from sharing your comments, opinions, and tips to newbie gamers. Give them a walk through on an especially difficult game or help them figure out cheats and battle hacks. Get basement remodeling and turn your useless basement into a full-on gaming zone.
Don't be scared to start your own channel. The community may be intimidating, but it's fairly safe and welcoming. It is a platform that accepts diversity, variety, and originality with open arms. A place where you can freely express yourself and share your interests.
View more projects here:
For inquiries and in-home consultations, call us at (703) 991-2942 , email us at info@michael-nash.com and visit our showroom located at 8630A Lee Highway Fairfax, VA 22031.
Direction from Alexandria VA to Michael Nash Design, Build and Homes